Sudocle: A modern web app for Sudoku
I'm a huge Sudoku fan. Today, I'm re­leas­ing the first ver­sion of my new web app called Sudocle. The app has been in­spired by Crack­ing the Cryptic, the world's most pop­u­lar You­Tube chan­nel about Sudoku and other lo­gic puzzles, which I can highly re­com­mend!
Sudocle of­fers the fol­low­ing fea­tures:
Light­weight and clean look
Op­tim­ised for vari­ous devices (mo­bile and desktop) as well as screens (any size and res­ol­u­tion)
Con­fig­ur­able in­ter­face:

Themes (in­clud­ing dark mode)
Col­our palettes (in­clud­ing one op­tim­ised for col­our blind­ness)
Cus­tom col­our palette
Zoom
Font sizes
and other op­tions

Fully com­pat­ible with puzzles pub­lished by Crack­ing the Cryptic (see us­age in­struc­tions be­low)
High per­form­ance graph­ics ren­derer us­ing WebGL or HTML Can­vas
Open-source (MIT li­cense)
Using the online version
If you want to try Sudocle, I re­com­mend us­ing the on­line ver­sion, which is avail­able at:
https://michelkraemer.com/sudocle
To play one of the puzzles fea­tured on Crack­ing the Cryptic in Sudocle, just copy the puzzle's ID from the CTC webapp and ap­pend it to the URL shown above.
For ex­ample, the "Mir­acle Sudoku" by Mitchell Lee, one of the most pop­u­lar puzzles ever fea­tured on the chan­nel, has the fol­low­ing URL:
ht­tps://​app.crack­ingthecryptic.com/​sudoku/tjN9L­trrTL
This URL be­comes:
ht­tps://​michelkrae­mer.com/​sudocle/tjN9L­trrTL
Screenshots
Here are some ran­dom screen­shots (no spoil­ers!):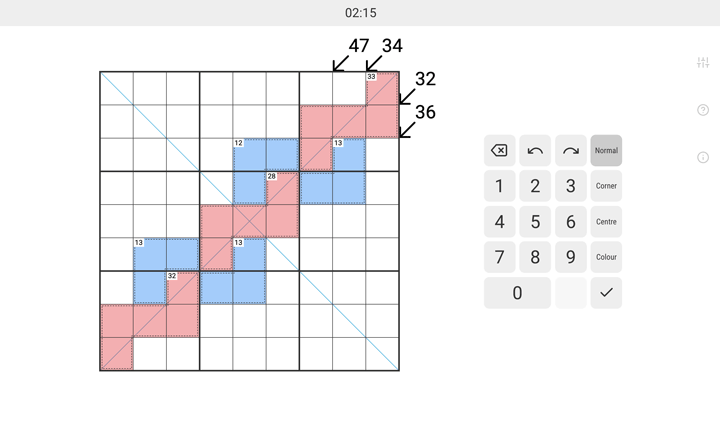 The Gor­d­ian Knot
by Joseph Nehme
Play in Sudocle
Watch video with rules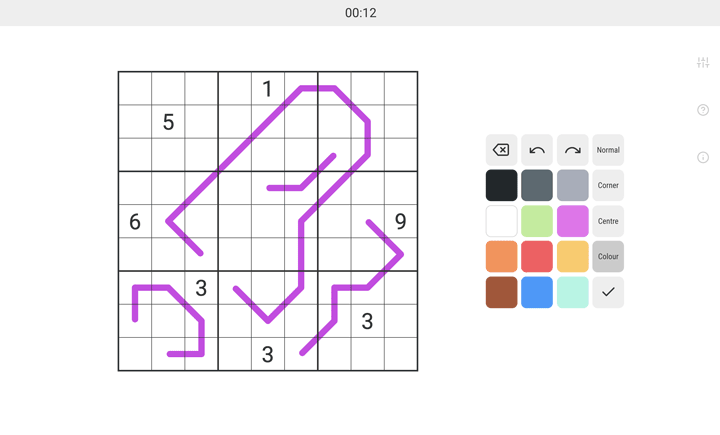 Ger­man Whis­pers
by Phil­ipp Blume
Play in Sudocle
Watch video with rules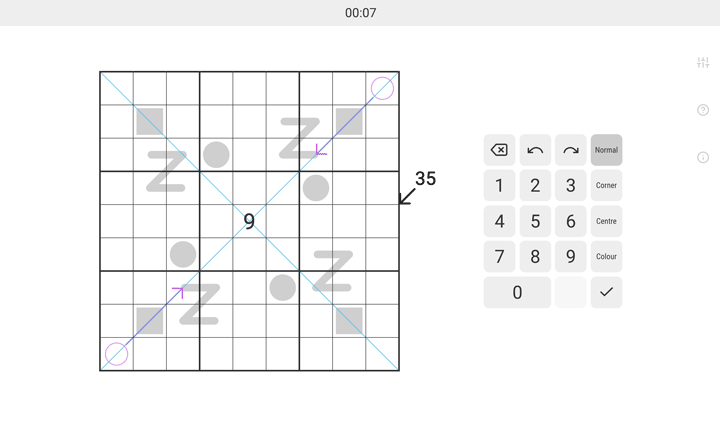 Black­jack
by apiyo
Play in Sudocle
Watch video with rules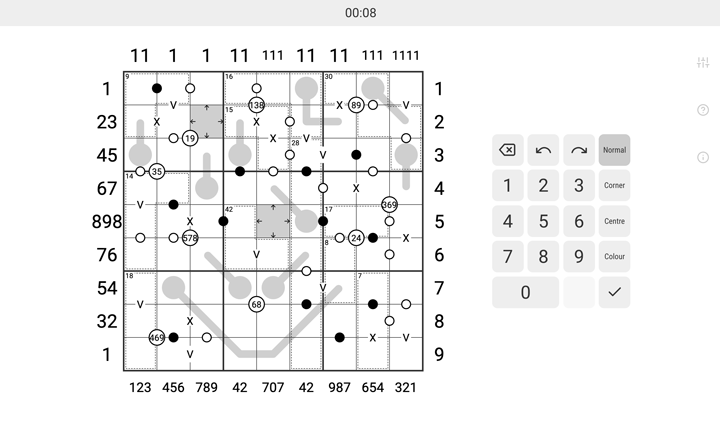 Chaotic Wrogn
by Un­dar Bey­ond
Play in Sudocle
Watch video with rules
What does "Sudocle" mean?
The name Sudoko is an ab­bre­vi­ation of the Ja­pan­ese ex­pres­sion "Sūji wa dok­ushin ni kagiru" (数字は独身に限る), which can be trans­lated to "the di­gits must be single" [Wiki­pe­dia]. Sūji means di­gits.
A monocle, a binocle, or a pair of bin­ocu­lars are things that help people see.
Sudocle there­fore helps people see di­gits 🤓😉
Have fun!
If you have used Sudocle and have ideas, found bugs, or have any other feed­back, I would be very happy to hear from you! Con­tact me, write a com­ment be­low, or open an is­sue.
You can find Sudocle's source code on Git­Hub. Con­tri­bu­tions are wel­come!
Have fun solv­ing puzzles with Sudocle!