New Acoustic Cover: Passenger's Hell Or High Water
I really love Mike Rosenberg's (aka Passenger's) music and when the new album came out, "Hell Or High Water" quickly became one of my favourite songs. I wanted to test a more moody black-and-white look this time with a single light setup. Let me know if you like it!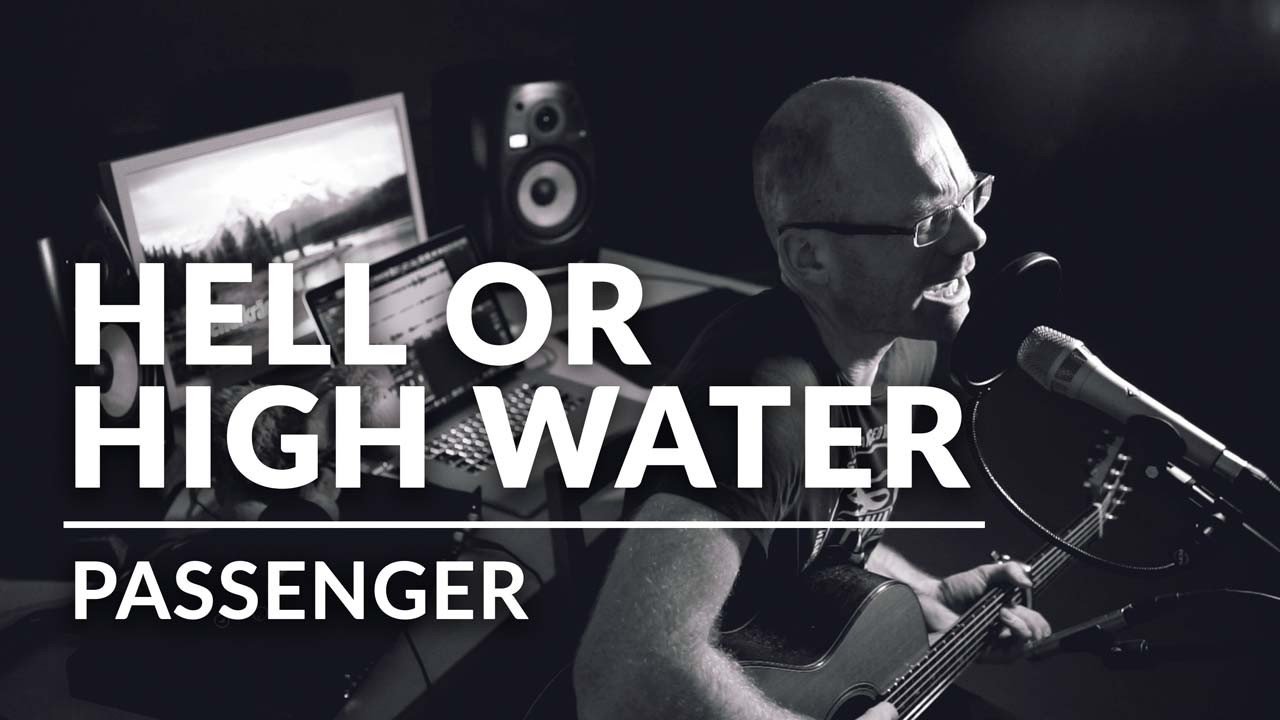 This is an embedded video from YouTube. As YouTube may collect personal data about you and track your viewing behaviour, this video will only be loaded after you consent to their use of cookies and similar technologies as described in their privacy policy.
Don't forget to press the Like button if you enjoyed the video. Feel free to subscribe to my channel if you want to see more videos. Thanks a lot!
Equipment used
Vocal microphone: Neumann KMS 105
Guitar microphones: Røde NT-5 MP
Audio interface: Focusrite Scarlett 18i20 2nd Gen
Camera: Sony a7ii
Lenses: SEL85F18, SEL35F28Z
Light: Aputure Amaran AL-F7
Audio software: Presonus Studio One 4.1
---
---
Here's an acoustic cover of the songs I usually play with my band Rejected Papers. "Black Sun" is definitely one of my favourite pieces by Death Cab For Cutie. Have fun watching!
I had some time to waste this weekend so I uploaded a new video to YouTube. This time, I covered Queen Jane by The Milk Carton Kids—one of my favourite bands of all time! Don't forget to like the song on YouTube!
Related posts
I just uploaded a new acoustic cover to YouTube. Damien Rice is one of my favourite artists of all time. It's a wonder I haven't uploaded more covers of his songs yet.
I'm thrilled to announce the new version of the scientific workflow management system Steep. This release contains many features including the possibility to resume process chains after a scheduler instance has crashed.
I've just uploaded a new acoustic cover of Passenger's Sweet Louise to YouTube. The songs I usually play are rather sad and depressing, so I thought I'd go for something a little happier this time.